To say that Daisy Miller has lived a sheltered life would be a huge understatement. For twenty-one years, Daisy lived with her agoraphobic father who didn't allow her to be gone for more than a couple hours at a time. Because of this, she is not familiar with the ways of the outside world and is incredibly naive. After months of secretly saving money, Daisy is finally able to escape her father's grasp and move on to greener pastures. She moves to Minneapolis for a chance at a new start and new beginning with only a few hundred dollars to her name. With the exception of her randy roommate, Reagan, she knows no one.



"I want to clutch at my new life with tight hands, but I don't even know where to begin."



Then she meets Nikolai. Or should I say Nick Anders?
Nikolai Andrushko is a killer for hire - a hitman. Born in the Ukraine and raised in Russia, most of his youth was spent under the watchful eye of Alexsandr, the king of the Petrovich Bratva, one of Russia's most powerful organized crime operations. Killing his mark has been ingrained in him since he was a teen. After being kicked out of the Bratva, he now works for no one but himself. He has this sexy lethal air about him that was incredibly alluring to me. Combined with his hot accent, his sex appeal was off the charts. But so was his creep factor. It didn't take long for Nikolai to latch onto the innocent and seemingly helpless girl next door, Daisy. After several nights of surveillance and peeping tom antics, Nikolai finally meets the girl he's been watching from afar. After that moment, he refuses to let her go.
Nikolai is fiercely protective of Daisy from the very beginning of their relationship. The guy went to hell and back for her over her dirty laundry for goodness sakes. Daisy gets a job at a gas station in a bad part of town. This doesn't sit well with Nick. He is right there watching over her, protecting her from harm. Nick, the boyfriend, is a stark contrast to Nikolai the cold, deadly contract killer. Upon meeting Daisy, he begins to live a double life and I loved getting to see both sides start to merge together into this new person.



"I have so little of worth to offer Daisy. That I could buy her a phone or a few pieces of clothing or even pay her rent is the only thing I can provide, and she rejects that. I want something more with Daisy. I want, perhaps, to not kill anymore. To live with her in a tiny apartment and eat food made by her hands and make love to her every evening. And maybe some mornings. Also afternoons."



What I found really interesting about these two characters is the fact that they have both led
very
different lives and grew up around very different cultures and under different circumstances. Despite their differing backgrounds, they are both similarly situated - they both are lost in the world. Neither of them know what it is like to live a normal, mundane life. Daisy was basically imprisoned in her father's house with little exposure to the outside world. And Nikolai was raised to kill, which is clearly not a normal upbringing. As they get to know each other, they find common grounds.



"There is a darkness in her, and it makes her all the more appealing. If there is darkness inside her, perhaps she will understand the darkness inside me."



I found myself giggling at Nick many times. His Ukrainian accent and lack of contraction usage was sort of adorable and made me love him more. *gasp* Me? Love a killer? YES!!!



"This is why I do not socialize with others. Accents are fairly easy for me to adopt, but my language is too stilted to pass as native."



The beginning of the book felt a little rushed to me, specifically Nikolai and Daisy's relationship and attraction to each other. The reader was thrown into Nikolai's obsession with Daisy almost immediately. But I was happy to see Nick and Daisy get to know each other and not just jump right into their desires for each other. Nick was so sweet! He took her on dates and did things normal couples did. Okay, maybe he had to seek the advice of a fellow contract killer, Daniel, but it's the thought that counts, right?
Overall, I liked this book. The steamy scenes between Nikolai and Daisy were really sexy. In addition to the relationship plotline, there is, of course, a really great and captivating storyline surrounding Nikolai's ties with the Bratva and the death of Alexandr. I really enjoyed the characters, especially Nikolai. I found him to be a really interesting character. I loved seeing his character evolve from beginning to end.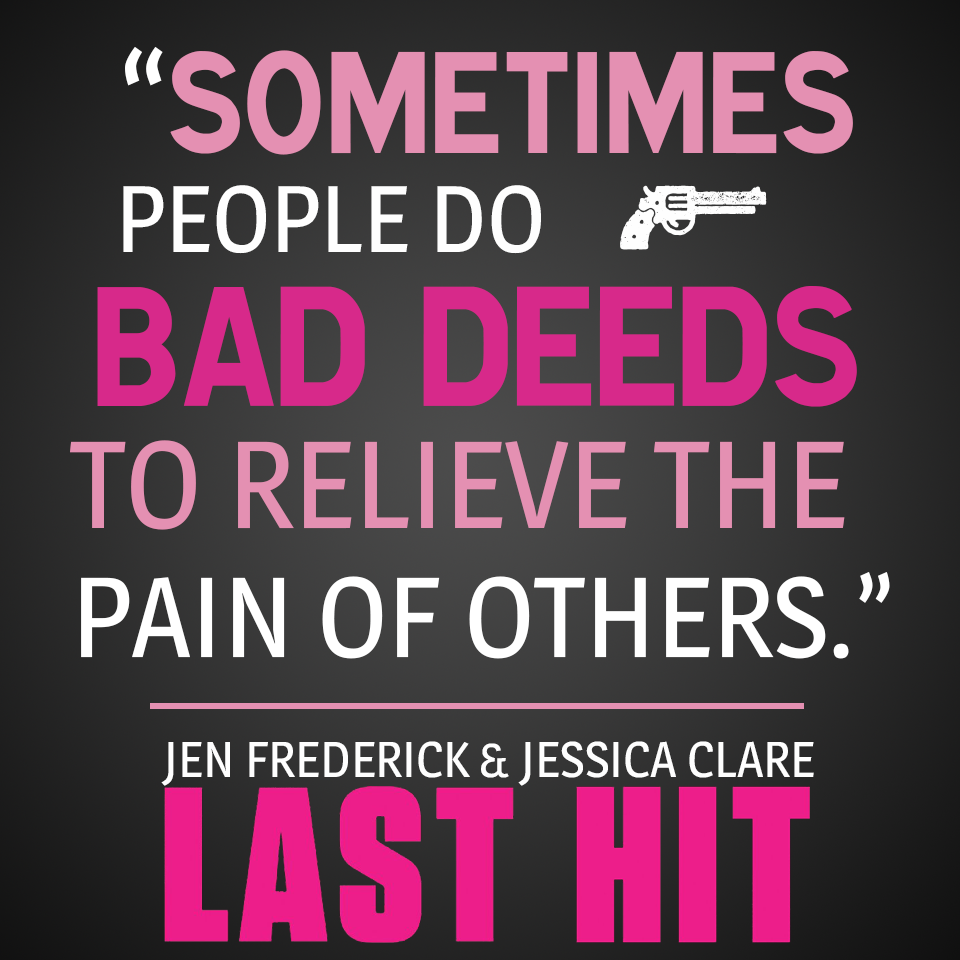 *
I received an advanced copy from the authors in exchange for an honest review.
_________________________
Find more of my reviews and other bookish things here:✥ My blog Reading Books Like a Boss ✥ Like on Facebook ✥ Follow on Twitter ✥ Subscribe by Email